DC 3 Broadcast and Production Console – Smart Radio ready!
First radio console to combine traditional radio production with visual content, social media and internet content, and control of third party equipment in one single unit.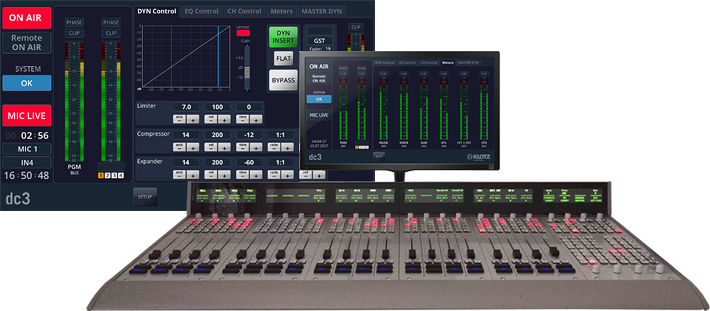 Top features:
The perfect console for stand-alone and networked radio centers
One control surface for audio processing and control of 3rd party devices
Perfect ergonomics and superb audio processing
Customisable touchscreen monitor module with multiple layers
Integration of 3rd party control and HTM5 environment
Audio over IP, fiber optic transmission and all common audio interfaces
High resolution ultra-wide touch-screen monitor for control center software
Runs third party application software
All fader channels fitted with 2 OLED for channel specific information
Audio control surface available from 4 to 32 faders
Fully assignable fader channels
Low profile desktop and drop in version available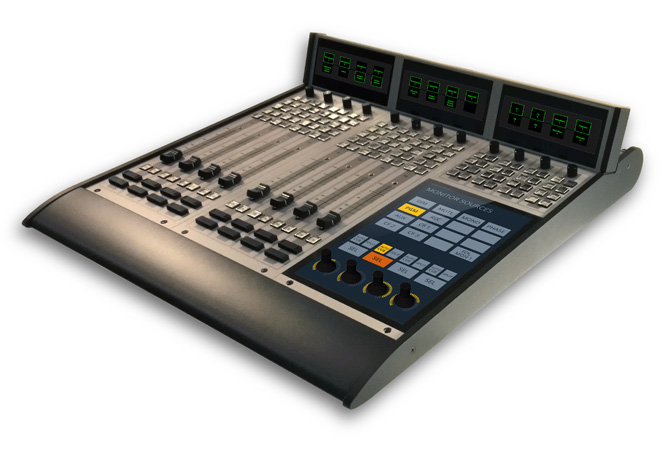 The DC 3 console offers a central platform integrating all radio production control operations within one single control surface. DC 3 consoles include audio processing, visual content control, internet communication and remote control of 3rd party equipment in one single control surface.
With their increased control functions, DC 3 consoles make the life of operators extremely comfortable by keeping their focus on radio production rather than radio technology.
The high-resolution ultrawide format touchscreen monitor, makes the DC 3 a perfect remote control for studio equipment such as playout systems, telephone hybrids, and other external equipment.
The HTML5 based touchscreen environment can be customized for the user or by the user in line with their changing requirements. This allows the DC 3 console to be used as an interface to communicate directly with listeners and to control program associated data, pictures and video giving improved control to operators and talents.
The unique monitor module of the DC 3 includes a touchscreen section, which offers multiple layers and is completely customizable to the end-user requirements.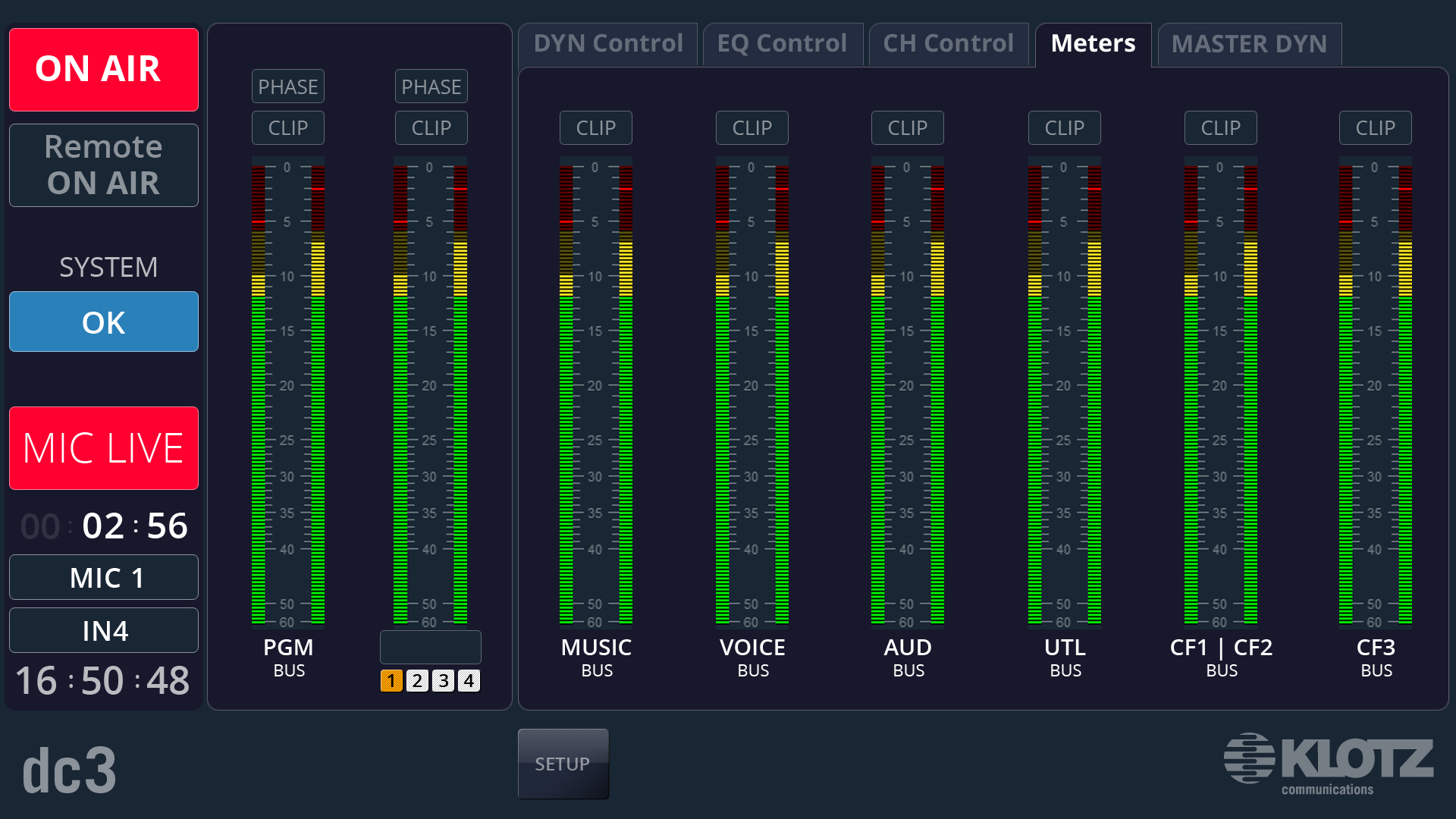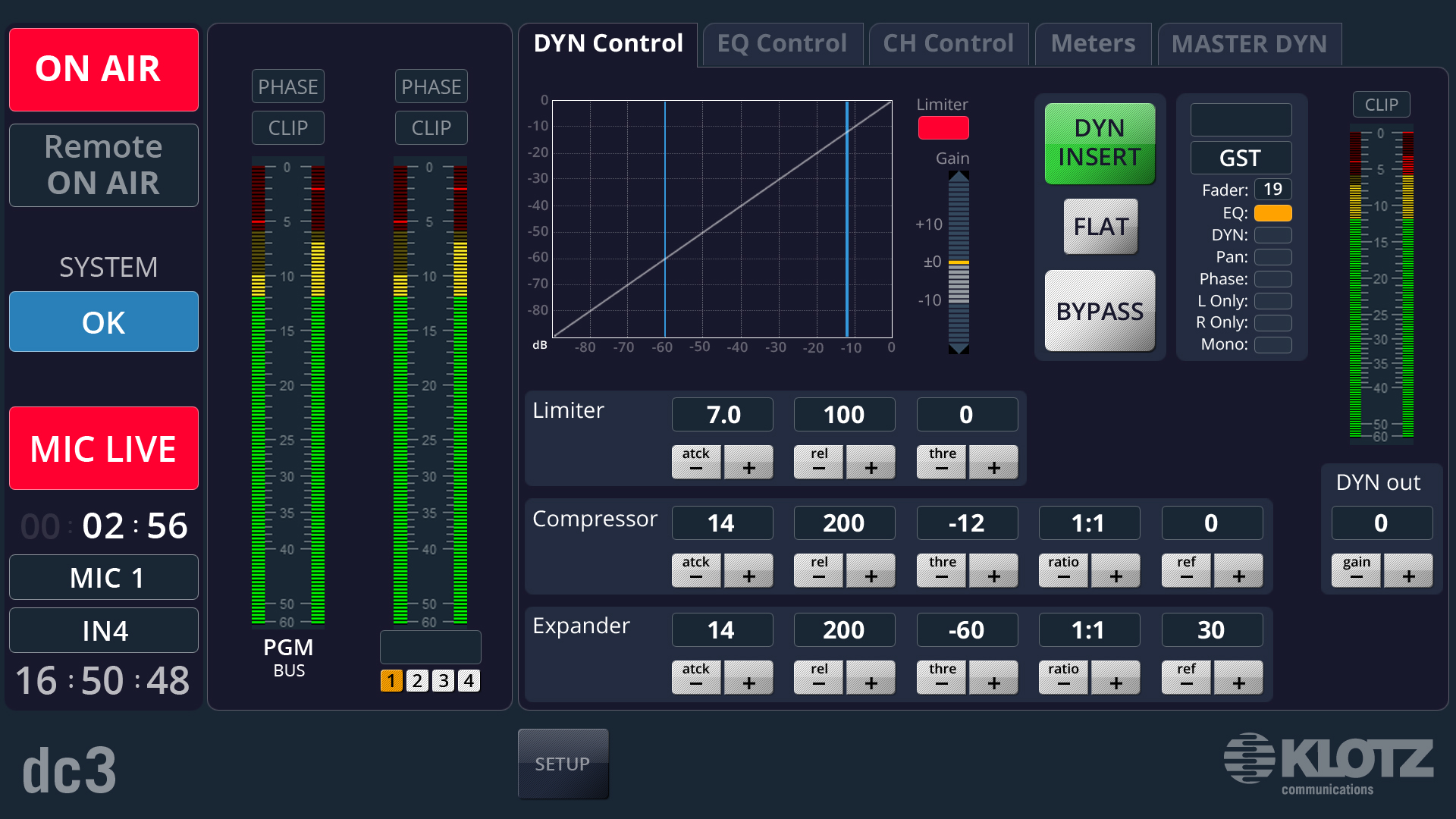 Dimensions of DC 3

Download

DC 3

brochure